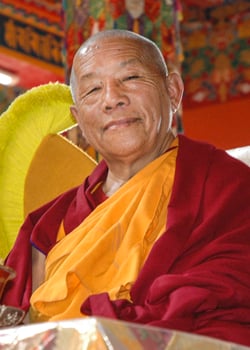 Geshe Lhundrup Rigsel was born in Tibet in 1941, to a poor peasant family. He joined Sera Monastery while still a boy, and in 1959 fled from the Chinese invasion to India. In Buxa, the refugee camp in Northern India where many of the monks were sent by the Indian government, he met Lama Yeshe and Lama Zopa, and studied with the great masters such as Geshe Rabten and others. In the late sixties he was sent by the abbot of the exiled Sera Monastery to South India to start clearing land for the new monastery.
He arrived at Kopan Monastery to teach the young monks at Lama Yeshe's request in 1973. He was acting abbot from 1984 to 2001, when he was officially appointed abbot and he remained in that position until two months before he passed away in September 2011.
He took care of the ever-growing group of monks and nuns at Kopan for many years, bringing alive Lama Zopa Rinpoche's and Lama Yeshe's vision, teaching classes every day, giving advice to visitors and making himself available for each and every sentient being.
Khen Rinpoche Lama Lhundrup was diagnosed with cancer in January 2011 and he passed away on September 7, 2011 at Kopan Monastery. At the time, Lama Zopa Rinpoche and all the Kopan monks were doing Heruka Lama Chöpa puja for him.
Read more about Khen Rinpoche Lama Lhundrup in this Mandala magazine article (October to December 2011 edition).
Biography Source: Kopan Monastery
_______________________________________________________________________________________
Teachings from Khen Rinpoche Lama Lhundrup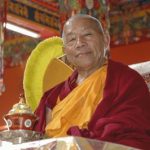 Khen Rinpoche Lama Lhundrup gave this teaching on the eighteen root bodhisattva vows at the 20th Kopan Course at Kopan Monastery, Nepal, 1987.
A Commentary on Praises to the Twenty-one Taras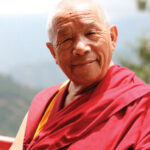 This commentary by Khen Rinpoche Lama Lhundrup offers us a deeper understanding of the inconceivable qualities of Tara's holy body, speech and mind and how her different aspects can help us overcome difficulties in our daily lives and Dharma practice.